THE PAWTRAIT GALLERY
Welcome To The Charlie Bears Collection For 2022
Introduction Letter From Charlie
Every year we love to loosely theme the collection and this year is no exception. The Pawtrait Gallery Collection has been inspired in design by characters old and new which have left their pawprints on our hearts. Through their hand work and determination each and every one achieved their dreams and made the world a better place to be. They inspired generations, and I am certain they will continue to inspire generations yet to come.
You will recognise many of the names in this new collection from our musicians, incredible inventors, eminent scientists, world-renowned artists, outstanding authors, sensational singers, greathest musical stars and our beautiful ballet dancers. Plus, we have some famous actors making an appearance in our Hatty Bear Series!
In addition to the names of people who have left their pawprints on the world, we have sprinkled in some collector names suggestions too! Inspired by the many stories we received of close friends and family who have left pawprints in our collectors' hearts, many who have left pawprints in mine too. With love….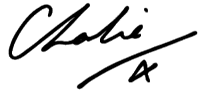 147 New Charlie Bears For 2021
KEEPER OF SECRETS
Welcome To The Charlie Bears Collection For 2021
Introduction Letter From Charlie
Like Alice in Wonderland, this year Charlie lost herself in her labyrinth, her design book. This place of wonder is ever-growing as it contains every design idea and name suggestion she has received over the years, since starting the company.
Its well-thumbed pages contain a vast array of letters, cards, drawings and emails. With handwritten scribbles, notable dates and so many heartfelt stories. The pages of design ideas twist and weave from the traditional styled bears right through to the whimsical flights of imagination and have endless amounts of inspiration for both bears and playful companions.
Hoping to make as many dreams come true as she can this year, Charlie has created for her collectors their most wanted characters with many of the most requested and sought-after names, which she hopes will become their very own KEEPER OF SECRETS…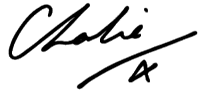 BEAR COLLECTIONS
FEATURED CATEGORIES
About Us
My name is Joanne. I am a co-owner of the Killman Zoo.  A single Charlie Bear plush arrived one autumn afternoon, a true white lion plush that I had ordered through the Charlie Bear website. After having looked for some time for that "just right" white lion plush, in hope to sell them in our Zoo gift shop. Now, this fella was ordered just for me at the time simply to see and feel what all the chatter on their site suggested. After reading more about Charlie Bears I knew there was something special about Dandy and I could not wait for him to arrive. I unpacked Dandy from his box, what a delight he stole my heart and it was love at first cuddle. I walked the day with this bear in my arms showing him off to our staff and visitors throughout the zoo. Our animal family includes 2 white lions Aero and Pearl, the main reason why I was on the search for a white lion plush. I enjoyed showing everyone that showed interest in Dandy as his detail, realism and the feel of his soft fur brought back flashes of joy and wonder as when they were a young child with their special teddy bear given to them. I reminisce about my childhood bear and Dandy once again put a long forgotten smile back on my face.  I met Stephanie seven years ago when we walked into her shop to place a sign order.  We clicked right away and have been close friends ever since.  She has the same love for cuddly bears as I do so naturally she was a good choice to partner up with and sell these adorable Charlie Bears.  Charlie Bears rekindles that warm and fuzzy feeling of giving and receiving teddy bears with significant people in our lives.  We are so glad to be a part of this wonderful process and have the chance to brighten someone's day with a simple bear hug.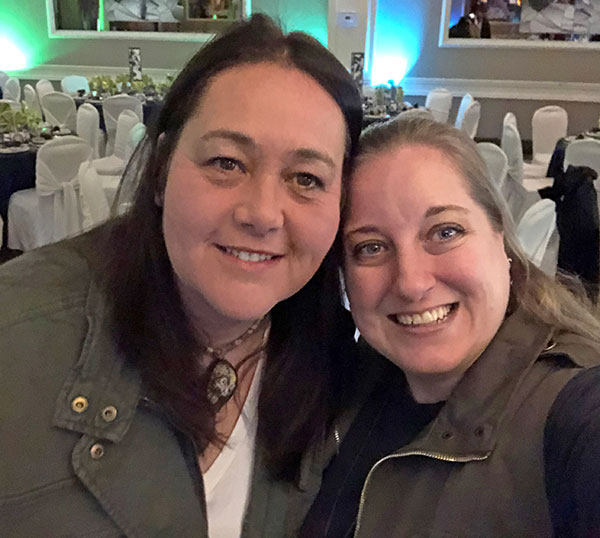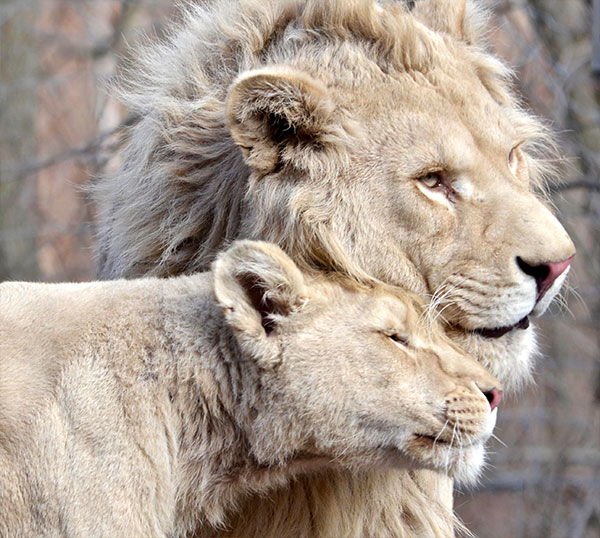 When You Hold A Charlie Bear, You Won't Ever Want To Let Go
William and Charlotte Morris (Charlie for short) have always loved Teddy bears. In fact, they met over a bear that William was buying for his mother! In so many wonderful ways their lives have intertwined and overlapped with a bear somewhere in the middle. It seems as though they were simply destined to share their love of bears with others.
Since Charlie Bears launched in 2005, their family of collectors has grown to almost every corner of the world. Charlie Bears is based in Cornwall in the United Kingdom (UK) where William and Charlie still make sure that every little bear is uniquely designed and lovingly handmade.
Charlie and William quickly won the hearts of collectors with their charming Teddies. Each and every Charlie Bears creation is handmade with the greatest attention to detail. From the cutting of the plush fabric to the stitching of each nose, these soft and furry companions are lovingly created by skilled artists. The craftsmanship behind Charlie Bears is clearly evident, but the most captivating aspect of each bear is its warm and engaging face. It's easy to see the hours spent on each one, getting the expression just right! Every little creation from Charlie Bears has been lovingly hand made with the greatest attention to detail.
What all Charlie Bears fans understand – and what keeps them coming back – is that as well as being beautifully and individually handmade, each bear really does have its own wonderful character and unique identity. They most definitely are "Bears with Personalities"!